EN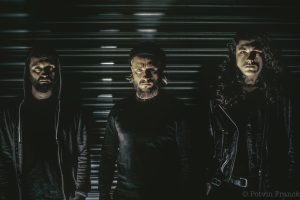 Yarotz will be released on March 23th, 2022 his first album « ERINYES », recorded and mixed by CYRILLE GACHET and mastered by ALAN DOUCHES (USA).
38 min or rage and darkness segmented into 9 tracks and the participation of CHRISTIAN ANDREU (GOJIRA), who gave us the pleasure and honor of featuring on track « Childish Anger ». The artwork was realized by Japanese designer YUKI WATANABE.
Two singles prepare this album release, « VERGOGNA » and « IMPUNITY », directed by ELOI CASELLAS. The Singularités agency is promoting the release of this album.
The band will be playing at HELLFEST 2022.
FR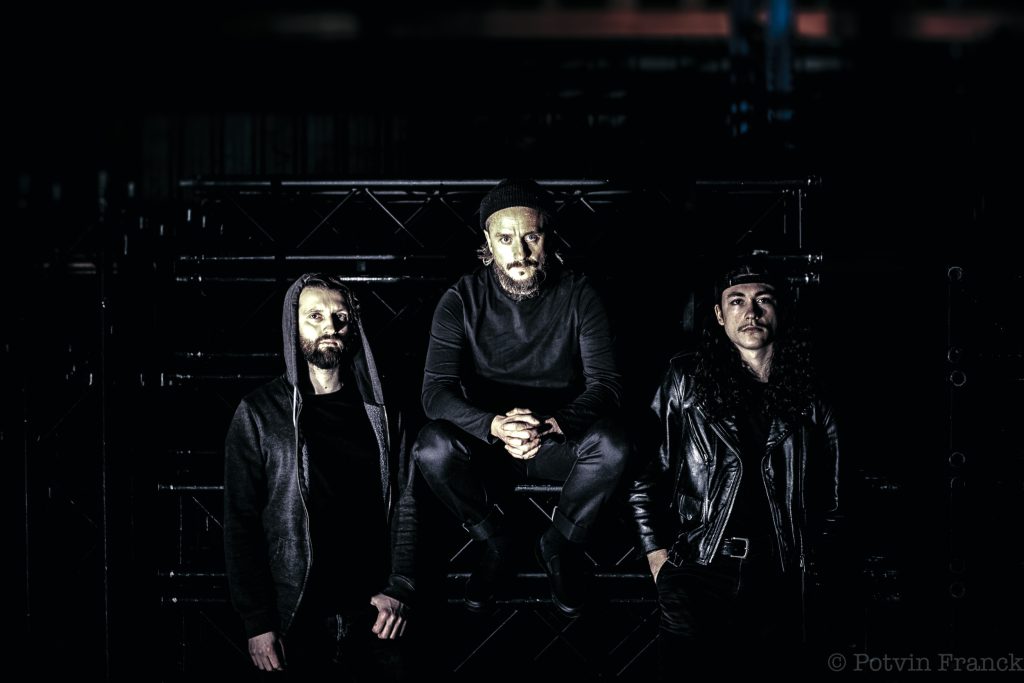 EN
YAROTZ is a French hardcore punk metal band, formed in 2018, originally under the name The Third Eye. Taking their name from the Russian word "Yarost" meaning "Rage", this word represents well their musical style, a deep feeling that springs from the only way of expression they know: music.
At the initiative of Fabien Zwernemann, guitarist of Junon in which he plays for 15 years (4 albums, several tours in Europe and Russia), we find his sidekick from the same group, Vincent Perdicaro, also bassist of One Way Mirror and Lyzanxia. The group is joined since 2020 by Enzo Laidi from the conservatory of Jazz.
YAROTZ distinguishes itself by a mix of hardcore punk inspired rage and energy, and dark melodies from post-metal to get a powerful, brutal and dark sound, which invokes names like Converge, Nails or Russian Circles. Their lyrics express their disagreements with our world and society and express the band's view on it.
In January 2019, the group quickly became known with the release of a self-produced demo of 3 tracks receiving a very favorable reception. From then on, everything follows quickly: for their first concert in March 2019, they win the XL Tour, a springboard which is worth them today to be followed and accompanied since by the department of Landes, the SMAC network of Landes and supported by Christian Andreu, guitarist of GOJIRA. Many concerts all over France followed this release with opening acts for Birds In Row or Brutus, including a tour in Autumn organized by Terrain Vagues records. These different dates allowed them to be noticed on the French scene notably thanks to a very communicative scenic engagement.
In the spring of 2020, the band was supposed to go on tour in France and Switzerland and was supposed to participate in its first festivals, such as the Outch festival, unfortunately the pandemic put all that on hold. Since then, the band has devoted all its energy in the preparation of the first album.
Composed of 9 tracks, this album was recorded and mixed in early 2021 by Cyrille Gachet (Year Of No Light, Fange…) and mastered by Alan Douches (Mastodon, Converge, Dillinger Escape Plan…). We can also find the participation of Christian Andreu from Gojira on the song "Childish Anger". It is entitled "Erinyes" in reference to the vengeful goddesses of ancient Greece.
The group found in the Japanese artist Yuki Watanabe, the graphic that best illustrates their words, proposing a diptych made in pencil. It represents on the front cover a vegetal monster intertwined with snake and holding a human heart, which is offert to a wolf affamé present on the cover back.
Two singles were put on video by Eloi Casellas to promote the album, "Vergogna" and "Impunity".
In spite of this very complicated period lived by all the artists, Yarotz could go back on stage at the Rock School Barbey in March 2021, as part of the auditions of the Inouïs du Printemps de Bourges. The band was programmed for the Hellfest 2021 and this programming was renewed for the Hellfest 2022 edition.
FR
Fabien Zwernemann: Guitars and vocals
Vincent Perdicaro: Bass and vocals
Enzo Laimy: Drums
General enquiries
yarotzband@gmail.com